Vassar Clements is considered one of the world's finest and most versatile fiddle players. His career began at a very early age. His phenomenal ability to virtually play any kind of music (bluegrass, country, pop, rock, jazz and swing) has garnered him various awards, including five Grammy nominations and a track record that involves multitudes of recording performances. His performing and recording experience has been so diverse, the list reads like "Who's Who" of fiddle players.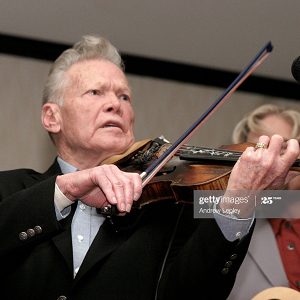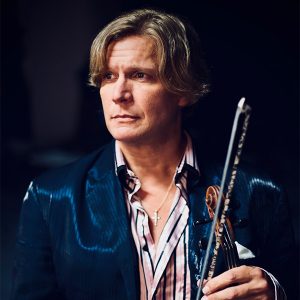 Alex DePue began studying classical violin at age five. He won his first university-level solo artist competition at age 10, and later (age 14) won a competition which awarded a performance at NYC's Carnegie Hall, serving as Concertmaster under the direction of Joseph Silverstein for the National Guild Youth Symphony Orchestra. He continues to appear as guest soloist with orchestras and music festivals, worldwide.  
Learn more about Glasser Musician – Alex DePue
Fiddler, composer, producer and educator, Darol Anger is at home in a number of musical genres, some of which he helped to invent. Exceptional among modern fiddlers for his versatility and depth, Anger has helped drive the evolution of the contemporary string band through his involvement with numerous pathbreaking ensembles such as his Republic Of Strings, the Turtle Island String Quartet, the David Grisman Quintet, Montreux, his Duo with Mike Marshall, and others.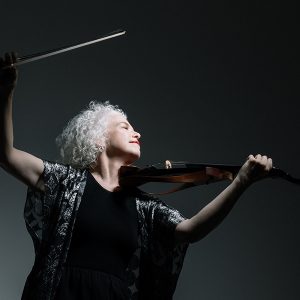 Martha Mooke, acclaimed for her electrifying performances and compositions, is a pioneering electric violist/composer, highly regarded for her artistry, music advocacy, and innovative educational programs.  A longtime Yamaha Artist, and Eventide's first Artist-in-Residence, Mooke is a leading clinician on electric and multi-style string playing. She has performed with Barbra Streisand, David Bowie, Philip Glass, Elton John, Andrea Bocelli, Lou Reed, Laurie Anderson, and Tony Bennett among others.
Born in Venezuela from Italian ancestry and living in the U.S since 1989, Jesús Florido has established himself as a very versatile musician. His training in the classical tradition has given him the perseverance and work ethics that are necessary to succeed in the music world. His teachers have included Eligiuz Stoiñsky, Larry Shapiro, and Davis Brooks. He also received consistent instruction from Joseph Gingold, Margareth Pardee and Dorothy DeLay. In addition to classical violin performance, he also has studied Afro-Cuban, Jazz, Rock, and Fiddle music, which – combined with his Latin American roots – has produced a unique and eclectic vision of music interpretation.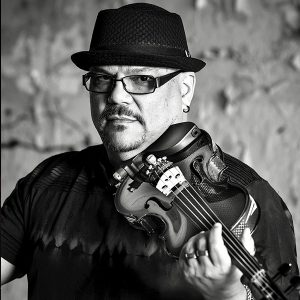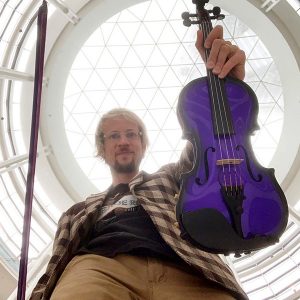 Kyle Dillingham, of Oklahoma City, started playing the violin when he was nine. While still in high school, Dillingham was featured twice on Nashville's Grand Ole Opry and had performed with legends Roy Clark and Hank Thompson. He later went on to receive his bachelor's degree in instrumental music performance from Oklahoma City University.
Kyle has also championed the commissions and performed the premieres of 8 new works for solo violin and symphony orchestra – collaborating with many orchestras worldwide!
Learn more about Glasser Musician – Kyle Dillingham
As a young child Matt Bell begged his parents for a violin. His passion for music continued though his school years and then in high school he discovered Rock and Roll, and soon after the electric violin. Over the next several years, he toured all over the United States and internationally with a number of regional touring bands and developed a signature sound.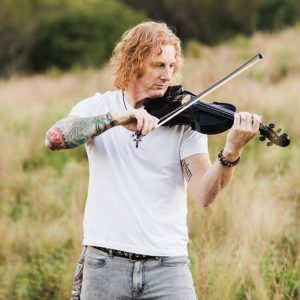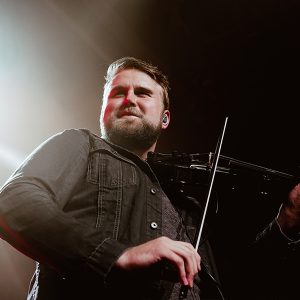 Lars Thorson is a utility player based in Nashville, TN.  He began playing fiddle at age six and by high school he was gigging around Nashville, playing bars and clubs in various bands.  During that time, Lars started to build his repertoire as a utility player, and branched out from fiddle to guitar, bass, banjo, and mandolin.  He went on to study at Berklee College of Music in Boston, earning a BFA. After college, Lars returned to Nashville and began working in local studios and touring with bands across the country.
Violinist Joseph Shackelford is transforming the perception of what is possible with the violin and genres such as Rock, Pop, Blues, and more. Described as the "Jimi Hendrix of Violin," Joseph is taking on the world one stage at a time!
Joseph has worked with artists such as; 3 Doors Down, Ben Folds, ABBA – Arrival from Sweden, Dwight Yoakam, Travis Tritt, Easton Corbin, Doug Supernaw, Taylor Hicks, Whiskey Myers, Luke Combs, Rachel Holder and many more.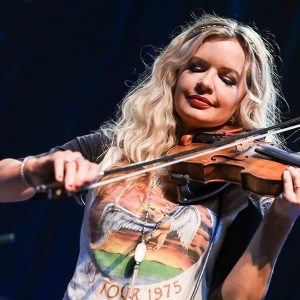 Andrea Young is a Nashville-based singer, songwriter and multi- instrumentalist. Trained classically since the age of two for a symphonic career, her natural passion for improvisation and country music eventually led her to Nashville. She has toured and played on sessions throughout the US and Europe enjoying almost every genre under the sun.
Her band, Farewell Angelina, has exploded onto the Country music scene. They won the Taste of Country 2017 "RISERS" Hot Seat by over 20,000 votes.
Natalie Haas is one of the most sought-after cellists playing traditional music today. She and Scottish fiddler Alasdair Fraser have toured as a duo for over 20 years, wowing audiences at festivals and concerts worldwide with their unique sound. Their first album together, Fire & Grace, was awarded Best Album of the Year in the Scots Trad Music Awards 2004. As a studio musician, Natalie has been a guest artist on over 75 albums, including those of Cape Breton fiddler Natalie MacMaster, Irish greats Altan, Solas, and Liz Carroll, and Americana icon Dirk Powell.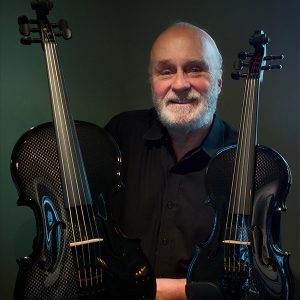 Gene Elders has played fiddle and mandolin in George Strait's Ace in the Hole Band since 1984.  For eleven of those years he also played fiddle in Lyle Lovett's Large Band, as well as touring Europe and the U S with the Joan Baez band.
When he's not on the road with George Strait, Gene is working in his studio, composing for film and tracking violin, mandolin, concertina, octave viola, octave mandolin, and full string sections for artists across the country and around the world.